Some sixty of Nigel Gray's more than seventy published books have been for children. His work has been published in twenty-six countries and twenty-four languages. Nigel shares key insights and tips to help you create your next children's picture book - Ed.
Writing Childrens Books by Nigel Gray
A picture book has 32 pages. This is to do with the size of paper and of printing presses. (It is possible to have a smaller book for very young children, but it will always be in multiples of four pages: eg. 16, 24.)
The title page would most often be page 3, and the text and/or illustrations would start on page 4 or 5.
The text and final illustration would be on page 30, 31 or less usually, 32.
An average text for a picture book would be 600 – 800 words. It is quite difficult to write an interesting story with some intellectual or emotional depth in so few words.
Don't be misled by the apparent simplicity of good picture book stories. A simplistic story is usually not one that children will want to hear again and again. A good picture book story will appear to be simple, but there will be hidden depths, ripples and reverberations. It will be rich in ideas and feelings. There will be much that the adult reader can talk about with the child.
Each block of text for an individual page or a double spread should contain some interesting visual idea.
In a good picture book, the child should be surprised and delighted by the variation in the images on successive pages. If the illustrations are too similar from one page to the next, it is perhaps a children's story (that might or might not have illustrations) rather than a picture book.
If you hope to sell your book outside your circle of family and friends, the theme must be universal however localised the characters and settings. The theme of loneliness, for example, can work just as well if the characters are kangaroos, sloths or badgers.
Be clear about whether animals in your stories are actually animals or are people in animal guise. A real horse on its own in a field, for example, may run up and down the fence line when it sees horses galloping in a neighbouring field. But a horse that tells a passing rabbit that it is lonely is actually a human represented as a horse.
Don't be misled into thinking that, because your grandchildren like the story you have written, other children unknown to you will like it, too.
You often don't need to say in words that which is shown in illustrations.
The illustrations should do more than just illustrate the story. Usually, good illustrations will add to the story.
A story needs to have a good ending. It is advisable to know the ending before you begin to write your story.
Be clear about the age of the child who is at the centre of your target audience.
Don't write in rhyme unless you are more than competent in the form. Don't ever let the need to rhyme dictate what you say. Don't let the demands of rhyme or rhythm force you to distort language or grammar or sentence structure.
Make sure that your writing is clear and elegant and a joy to read.
Never underestimate your audience.
About the Author

Nigel Gray is an internationally-acclaimed Irish-born West Australian author. Some sixty of his more than seventy books have been for children. His work has been published in twenty-six countries and twenty-four languages.
His books have won awards and honours in Holland, Germany, France, the UK, the USA and Australia. He is a past winner of the Dickens' Fellowship Award, and the Irish Post Award for literature. He has taught numerous writing workshops in schools, colleges, universi ties, libraries, arts centres, writer's centres, centres for the unemployed, and prisons.

Nigel lives in Kalamunda, a small town in the hills outside Perth, the capital of Western Australia.

Read more about Nigel here.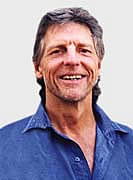 ON THIS PAGE

EXPLORE